Novo Maison
Crystal blue Aegean Sea and all shades of green surround Bodrum, an unprecedented heaven, where Gündoğan spots the most special corner… Every single moment is more special than another in Novo Maison, providing a sublime living space right in the heart of perfection… You will witness all the splendors of Bodrum with the boons of Novo Maison, offering an extraordinary location with a picturesque view…

Novo Platin
A brand new NOVO project: Novo Platin… An ever-exclusive project to experience Bodrum's best bits with the privileged qualities of a residence. You may also own a flat or detached villa boasting NOVO signature at Novo Platin to cherish your life. It is up to you. But don't forget that sea, sun, privileged lifestyle, quality, luxury and comfort will all be mere standards for your house…
Novo House
NOVO HOUSE is the third project, boasting NOVO's values across the Bodrum peninsula. A detached lifestyle, a house full of privileges, and a unique landscape… Coming soon with very special details…
Novo Center
Novo Center will add value to the business life in Bodrum, while facilitating your life with comfortable and technologic amenities and honoring your company with prestige, thanks to its ever-special location.
PRIVILEGED LIFESTYLE
In order to make you feel privileged, every single detail is developed with due consideration when each of NOVO projects is planned and put into practice. All you need to do is just to enjoy the privileges to the fullest bit.
LUXURY & COMFORT
It is critical for us to provide luxury and comfort for any of our friends preferring NOVO projects as they deserve. Therefore, all the items including but not limited to the white appliances and door handles are supplied from major brands.
CUTTING-EDGE TECHNOLOGY
All NOVO projects utilize state of the art technology to facilitate things for you and clear your mind of off details. Your house manages itself so that you will revel in the rest.

MODERN ARCHITECTURE
Each quark of drawing or touch in the NOVO projects is based on elaboration. Our architectures absorb every meter square they design. In your bedroom, kitchen or living room… Every meter square therein means to us.

INNOVATIVE DESIGN
World's trends are scrutinized to practice the most special interior designs in the NOVO projects. A special team of prominent architectures design every single part of your place, from your garden to the interior. Naturally, what matters the most is your desires.
PEOPLE-ORIENTED
Relish in your house; let it cherish your life. That's the very reason why NOVO projects are equipped with details designed to offer you a lifelong comfort…
SALES OFFICE: +90 532 706 84 69 / +90 252 313 13 09
Private Pool
Your personal infinity pool joints to Aegean blue will move you to eternity…

Sport & Hobby room
Whenever you want to feel yourself more energetic and lively, here is your personal gym…
Sauna
A private sauna will be waiting for you to make you relax…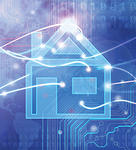 Home Automation System
Take everything always under your control… With your phone, your villa is just one click away all around the world…
Elevator
Be able to easily reach each point of your living space from the garden to the terrace without climbing a stair…
Fireplace
Winter is also beautiful in Bodrum! With the fireplace on each villa, it is possible to feel Bodrum heat and enjoy this for four seasons…